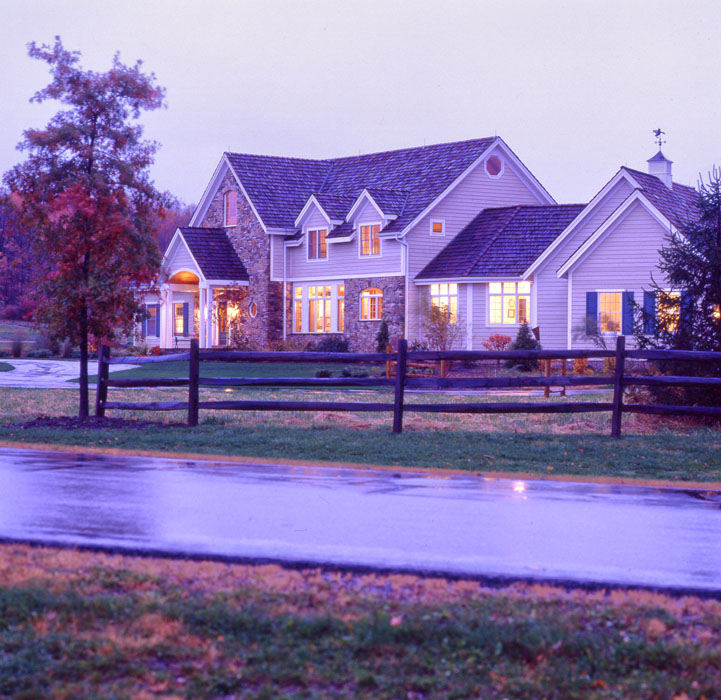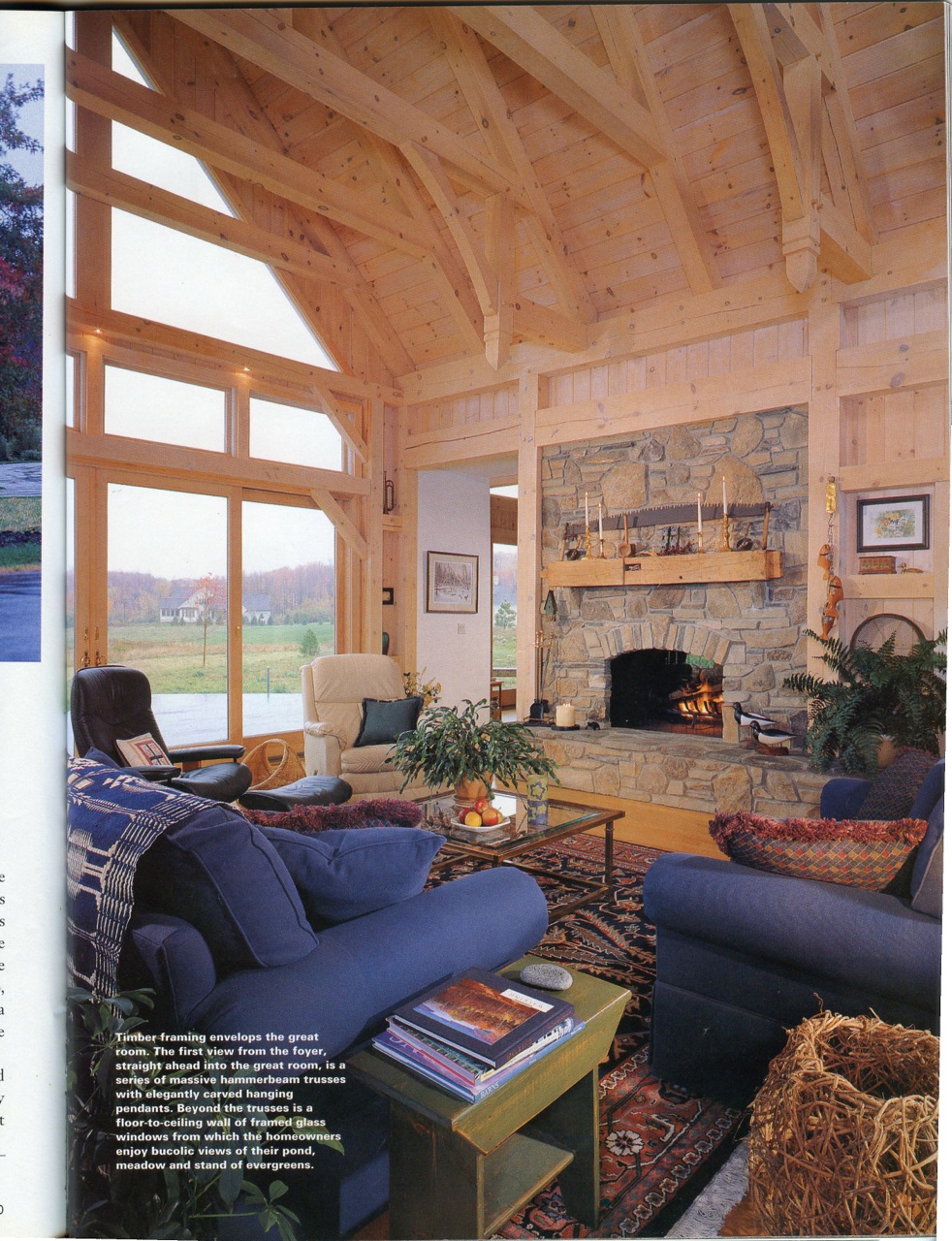 This custom home was architect designed to include all the features that the homeowners were looking for.  The floor plan is open, spacious and well lit.  The timber frame in this home has been pickled to provide a lighter look.  In total, the home has three bedrooms and three bathrooms.
Since this custom home was built in a rural area known for its historic farmhouses and farm estates, the clients chose to keep the exterior of their home in line with the style of the area.  The garage even has a bit of barn style with its cupola and weathervane.
One of the most stunning features of this timber frame home is the great room.  It has cathedral ceilings with hammer beam trusses that make the room feel truly grand.  A wall of windows in the great room makes this space well lit and provides excellent views to the rolling farmland outdoors.